Fire Chief
City of Abbotsford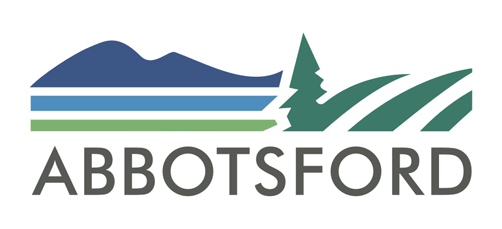 Application Deadline: 2020-11-06
Posting Expiry Date: 2020-11-06
Date Posted: 2020-10-16
Location: Abbotsford, British Columbia
At the City of Abbotsford our people are our greatest asset. We offer a wide range of diverse, stimulating and rewarding career opportunities that support and recognize high levels of performance. In Abbotsford, we work strongly to create a challenging and rewarding environment for our employees to thrive. We invite you to become part of a place that has strong corporate and organizational values, rewarding career paths, challenging opportunities and an engaging and dynamic team to work with.
Be part of the story. Join our team today.
– – – – – – – – – – – – – – – – – – – – – – – – – – – – – – – – – – – – –
As the leader of the Abbotsford Fire Rescue Service (AFRS) and a member of the City of Abbotsford's Strategic Leadership Team, the Fire Chief plays a critical role in ensuring public safety through the delivery of fire suppression, specialty rescue teams, safety education and fire prevention services. Abbotsford responds to approximately 10,000 emergency calls each year, operating out of 8 fire halls and a training centre. The Fire Chief has overall responsibility for the operations, employing approximately 200 firefighters, including just under 100 auxiliary firefighters, and administrative team members. The Fire Chief also assumes the responsibility of Emergency Coordinator on behalf of the City facilitating the City's preparedness and legislative requirements in the event of a major event.
The Fire Chief works with the AFRS leadership team and staff to develop and oversee implementation of the department's strategic plan and vision of "making a difference in our community" and works closely with a wide range of internal and external stakeholders to ensure AFRS remains aligned with the broader strategies and goals of the City.
The Fire Chief must bring proven skills as an outstanding and empowering leader and communicator who can create an engaged environment that fosters excellence and respects diversity in background and thinking. With the credibility to guide a world-class fire rescue service, they have demonstrated business acumen to oversee a large, complex department. A proven relationship builder, the Chief will have a track record of partnerships with other first responder and public safety agencies and a demonstrated ability to work with senior managers, front-line staff, union leaders, elected officials and the community to deliver on the department's mandate and to protect the wellness of the staff doing that work. During their career, the ideal candidate will have gained proficiency in financial and human resource management, as well as community and media relations to compliment their background in emergency management.
If you would like to be considered for this exciting and impactful career opportunity, please apply online.
Closing Date: November 6, 2020