Financial Analyst
City of Kingston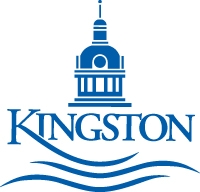 Application Deadline: 2020-07-24
Posting Expiry Date: 2020-07-24
Date Posted: 2020-06-30
Location: Kingston, Ontario
Compensation: $65,541 -$85,685.00 /Year
Opening Statement
Kingston's vision of being a smart, livable 21st century city is fast becoming reality. History and innovation thrive in our dynamic city located along the beautiful shores of Lake Ontario, an easy drive from Toronto, Ottawa and Montreal, in the heart of eastern Ontario. With a stable and diversified economy that includes global corporations, innovative startups and all levels of government, Kingston's high quality of life offers access to world-class education and research institutions, advanced healthcare facilities, affordable living and vibrant entertainment and tourism activities.
Position Summary
**Please note this is a Temporary position covering full-time hours for up to 18 months**
Reporting to the Manager, Financial Planning, the Financial Analyst is responsible for providing departmental support to the City's many departments and utility operations, including preparation, validation, analysis and review of financial information and systems to ensure accurate and timely financial reporting.
Responsibilities, include:
Promote long term financial planning and forecasting;
Encourage the corporate use of available financial information and strive to continuously improve upon the information and processes available to support the departments and the corporation as a whole;
Assist in maintaining the integrity of information in the financial systems;
Develop policies and procedures that encompass sound business and financial processes and internal controls;
Assist in other special projects as a finance resource.
Qualifications, Competencies
Professional accounting designation (CPA, CA, CMA, CGA);
Two (2) years of progressively responsible accounting and budget development experience, preferably in a municipal environment;
Municipal and utility accounting experience, including a working knowledge of relevant legislation and municipal policy, is an asset;
Must demonstrate corporate competencies: Customer Focus, Results Orientation, Integrity, and Teamwork.
Skills, Abilities, Work Demands
Excellent verbal and written communication skills;
Strong technical and analytical skills;
In-depth understanding of business operations, processes and internal controls;
Strong working knowledge of budgetary accounting and reporting processes necessary to develop efficient and effective systems and procedures;
Strong customer service skills, including the ability to establish good working relationships with a variety of internal and external clients and the public;
Strong interpersonal skills;
Demonstrate tact and discretion when dealing with confidential information;
Strong organizational skills with the ability to prioritize work in a demanding environment;
Demonstrate accuracy and attention to detail;
Knowledge of related policies, procedures, legislation and initiatives;
Demonstrate integrity; adhere to professional standards, regulations and corporate policies and procedures (e.g. Code of Conduct);
Intermediate skill level in MS Excel is required and will be tested;
Must obtain and maintain a satisfactory criminal record check at own expense.
Closing Statement
Please apply to Career Opportunities at: www.cityofkingston.ca/Careers Your resumé must clearly demonstrate how you meet the requirements of the position. Please upload to your profile, any educational Degrees, Diplomas and/or Certificates that are relevant and required for the position you are applying to. We thank all of those who apply, however, only those selected for further consideration will be contacted. The City of Kingston is committed to fostering a positive and progressive workforce reflecting the citizens we serve. We provide equitable treatment and accommodation to ensure barrier-free employment in accordance with the Ontario Human Rights Code and Accessibility for Ontarians with Disabilities Act. You can request for accommodation related to the protected grounds at any stage of the City's hiring process, i.e., application, assessment and placement. If you are an individual with a disability and you need accommodation in applying for this position, please email us at HRCity@cityofkingston.ca, quoting the Job Number and the Job Title. If you are invited to participate in the assessment process, we ask that you provide your accommodation needs in advance at that time. Please be advised that you may be requested to provide medical/other documentation to Human Resources to ensure that appropriate accommodation is provided to you. Information collected will be handled in accordance with the Municipal Freedom of Information and Protection of Privacy Act.