Executive Assistant, Mayor & Council
Haldimand County - Cayuga, ON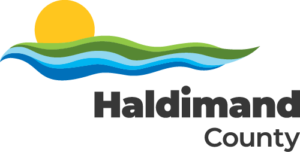 Application Deadline: 2022-12-06
Date Posted: 2022-11-23
Location: Cayuga, Ontario
Compensation: $51,783 - $58,248 / annum
POSTING #: NU-2022-41

 Posting Period: November 22 – December 6, 2022

 

EMPLOYEE GROUP: Non-Union

 POSITION STATUS: Fixed Term Contract, ending 2026

 Hours worked per week: 35

Position: Executive Assistant, Mayor & Council

 Grade: 3

 Wage Range: $51,783 – $58,248 / annum (Jan 2022)

Department / Division: Mayor's Office

 Location: Cayuga, ON
LOOKING FOR THE ONE. APPLY, WORK, SUCCEED!
Located on the Niagara Peninsula in Southern Ontario, Haldimand County is a single-tier municipality with diverse urban and rural communities, an endless supply of four-season outdoor activities, and an outstanding quality of life.
Our diverse team of responsive and dedicated professionals are committed to providing our citizens with high-quality services making our County a great place to work and live.
We're currently looking for an Executive Assistant, Mayor & Council. The ideal candidate for this position is a dedicated self-starter individual with strong communication skills and proven experience in delivering excellent customer service to its stakeholders.
The County believes in encouraging our employees to contribute to meaningful work that makes a positive difference. Joining our team opens the door to a rewarding career where the health and wellness of our employees, families, and communities are vital to the success of our workplace. The municipality's dedication to work/life balance, flexible working hours, remote work options, wellness programs, employee recognition programs, learning and development opportunities, competitive salaries, and benefits are a few of the reasons why you should join us today!
If you want to become a leader in your field and take your career to new heights, let's talk and build something great.
PURPOSE OF POSITION:
Reporting to and taking direction from the Mayor and, from time to time, Councillors, the CAO and Clerk, the incumbent will:
provide a high level of administrative and clerical assistance in a complex political environment
direct and coordinate the activities of the Mayor's Office
administer the functions of the Office of the Mayor and ensure that the Mayor is kept fully informed on all matters requiring attention
provide administrative assistance to Mayor and (if required) Councillors.
assist the CAO and the Clerk by providing periodic administrative and clerical assistance and confidential support including Council Meeting matters such as organization/set-up, electronic meeting management software, follow-up matters and confidential agendas
 EDUCATION & EXPERIENCE:
College diploma relative to area of responsibility (office / business administration)
PLUS
up to 5 years current related broad-based administrative experience, preferably in a municipal government setting,
Or equivalent to the above.
KNOWLEDGE & SKILLS REQUIRED:
Thorough understanding of corporate / department / division business administration procedures to recommend and / or undertake activities that increase efficiency of the department (for example: communication documents, budget preparation and monitoring, invoice processing, records management, meeting / event organization)
Good understanding of functions carried out by Departments / Divisions, as well as the inter-relationship of municipal structure and functions with other department / divisions within the County and other government agencies to understand municipal mosaic
Proven initiative to work independently or as a team member with minimal direction; to identify issues and initiate activities to resolve them
Time management / organization skills to identify priorities, re-arrange work if required; to meet identified deadlines
Communication skills to deal with operational issues, inquiries from staff / public; to edit / proofread documents generated for / by staff; to prepare documentation for review and signature
Valid Ontario Drivers License and access to a reliable vehicle.
 COMPUTER EXPERTISE:
Level 5 – The incumbent must possess intermediate and advanced computer skills scored at 75% or higher for Outlook and at least one of Word / Excel / PowerPoint to ensure the following abilities
to apply innovative application of software to accomplish job tasks
to integrate information using extractions from multiple software applications
to utilize software to help save time, eliminate multiple data entry and decrease the room for error (always with the goal of making the job easier) and
to develop new approaches to improve work methods, some of which may apply to more than one area of the organization.
A basic understanding of Escribe (meeting management software) is desirable.
ACCOUNTABILTIES/TASKS
The incumbent is required to exercise considerable initiative and judgment, drawing on past experience and training for guidance, and must formulate recommended courses of action based upon research and information at hand.
Include, but are not limited to the following:
Provide administrative and confidential support to the Mayor and (if required) Councillors to ensure cohesive, accurate and timely business operations and positive inter-governmental relations
Provide administrative and confidential support to the Chief Administrative Officer and Clerk (if required) to enable cohesive, accurate and timely business operations in the corporation including that relating to Council Meetings and other sensitive matters such as meeting organization, invoicing and support for corporate leadership activities and events.
Provide back-up assistance to the Clerk function in terms of tracking agreements, vital statistics, records retention matters and election organization, as required.
Adhere to County policies and procedures
Use sound interpersonal skills to ensure effective public relations that sustain the positive image of the Corporation in Haldimand County.
Ensure the timely, confidential and efficient handling of requests for assistance on problems that residents and/or businesses are experiencing with County operations
Conduct all work within applicable Acts, regulations and approved County policies
Research and prepare oral or written briefing notes / documentation as assigned, and recommend specific actions if requested
Coordinate / prepare / proofread written documentation being cognizant of deadlines
Assist with the development of budgets (operating / capital); undertake or coordinate preparation of relevant documentation; input budget data; monitor approved budget
Maintain approved records management system for the Mayor's office ensuring that documentation is readily retrievable
Arrange / attend meetings / and coordinate events on behalf of the Mayor or Councillors and/or CAO
Establish and maintain cooperative relations with County staff
Undertake projects as assigned
All Haldimand County employees are expected to:
work safely and respect others in the work place
maintain confidentiality
work within policies and procedures determined by Haldimand County and / or legislation relative to the function
This position requires:
–       a current (within the past 6 months) Police Check            YES – OPP LE 219
AN EQUAL OPPORTUNITY EMPLOYER
Accommodation is available for any applicant with a disability, as it relates to the recruitment process of this position. Upon request, Haldimand County will consult with the applicant and provide, or arrange for the provision of a suitable accommodation in a manner that takes into account the applicant's accessibility needs due to disability.
As per current Legislation, if it is determined that those employees with priority placement status are suitable for this job, before a selection decision has been made, this competition may be cancelled.