ERP Project Manager
City of North Bay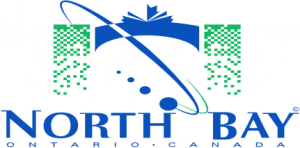 Application Deadline: 2021-10-22
Posting Expiry Date: 2021-10-21
Date Posted: 2021-09-21
Location: North Bay, Ontario
Compensation: $96,139 - $120,157
(Contract up to 3 years)
The City of North Bay, Ontario is a diverse community that offers a perfect blend of opportunity and easy living.  Servicing a regional catchment area of 112,000 people, this progressive city of 51,553 residents is nestled between Lake Nipissing and Trout Lake, and is conveniently located just three and a half hours from major Ontario centres such as Toronto and Ottawa.
The Corporation of the City of North Bay is accepting applications for the position of ERP Project Manager. This position will report to the Chief Financial Officer during the lifecycle of the ERP (Enterprise Resource Planning) system project.
Key responsibilities include:
Performing needs analysis with all stakeholders to determine system functionality,
Clearly defining system requirements and
Monitoring scope, budget and timelines during the discovery, purchasing and implementation phases of the ERP project.
Identify relevant organizational processes/workflows,
Identify current and future business needs
Ensure system integration with other corporate systems and processes.
The ERP Project Manager will use best practices and project management processes to ensure a successful implementation of a new ERP.  An analysis of current business processes will help support decision making with respect to the new ERP system's functionality to achieve efficiencies and align with Corporate goals.  This role will coordinate with all stakeholders including any Agencies, Boards and Commissions also transitioning to the new ERP system.
The successful candidate will possess the following key qualifications:
University degree in a field of study related to business process analysis, project management, or equivalent combined with 10 years of experience managing large Information & Technology Projects
Knowledge of project management concepts, tools and processes
Understanding of business analysis techniques, stakeholder processes and priorities.
Ability to work in a team environment, problem solve, and build consensus
Excellent oral and written communication skills including but not limited to the ability to write clear requirements documents
Ability to communicate and facilitate effectively with a variety of stakeholders
Ability to work collaboratively with management, peers, clients and outside partners
Strong analytical skills
Ability to think creatively, work independently and deliver high quality work with minimum supervision
Excellent planning, organizational, prioritization and time management skills to manage a variety of tasks simultaneously
Ability to facilitate information gathering or decision-making sessions with staff
Ability to analyze the impact of a change on existing systems and existing business processes
Demonstrated ability in change management techniques and gaining "buy in" from those resisting change
Negotiation and conflict resolution skills to ensure project team effectiveness and sufficient resource allocation
Strong presentation skills to provide information or report analysis to internal and external partners
Proficiency in Microsoft Office applications (e.g. Outlook, Word, Excel, Power Point, etc.).
Experience with resource allocation, financial monitoring and project status reporting
Sound understanding of the software development lifecycle
The following qualifications will be considered an asset:
Experience facilitating requirements gathering sessions with individuals and groups
Knowledge of municipal business and regulatory processes
Knowledge of appropriate segregation of duties and accountability within business processes
Experience in implementing complex change projects
Proficiency in project planning software
Experience with systems testing and user acceptance testing
Experience with reporting tools and software
Familiarity with programming/software development
Strong presentation skills to provide information or report analysis to internal and external partners
The annual salary range for this position is $96,139 – $120,157
Qualified individuals interested in being considered for this position are requested to submit a resume and covering letter, in confidence, no later than 4:30 p.m. Friday October 22, 2021 via email to: staffing@northbay.ca
While we appreciate the interest of all applicants, only those selected for an interview will be contacted.
Accommodation will be provided in all parts of the hiring process as required under the City of North Bay's Accessibility Policy.  We encourage applicants to make their needs known to Human Resources in advance.
An Equal Opportunity Employer