Engineering Technologist
St. Clair Township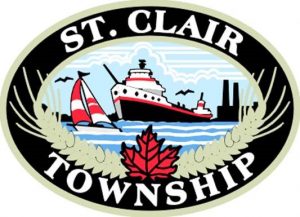 Application Deadline: 2021-12-08
Date Posted: 2021-11-24
Location: Mooretown, Ontario
Compensation: To Be Discussed
St. Clair Township is a lower tier municipality located in the County of Lambton in the Province of Ontario, Canada.  We are committed to providing efficient, effective, and economical  services to our taxpayers.
Home to approximately 15,000 residents in southwestern Ontario, the Township of St. Clair is the perfect place to live, work and play.  We have a thriving industrial park, as well as many other large industries located in other parts of the Township.  We are within 15 minutes of a border crossing to the United States, as well as within 8 hours driving distance of approximately 22 million people.  Whether you seek golf courses, museums, camping, calm countryside, or historic small towns, it can all be found here!
The Township of St. Clair is seeking a motivated individual for a full-time Engineering Technologist position within the Engineering Department.
Principal responsibilities for this position include assisting with the review, approval and inspection of development and capital works; operating the CAD system for the preparation of technical documents; assisting with all phases of capital construction and with the preparation and maintenance of technical records, studies and reports relating to roads, water and wastewater; as well as conducting field inspections of repairs, service installations, new installs and connections to existing infrastructure within the water distribution system.
Education and Qualifications: 
Required qualifications and experience will include a post-secondary diploma from a recognized College in the Engineering Technology field and a minimum three (3) years' experience in engineering design and construction or an equivalent combination of education, training, and experience.  Must possess a valid Class G Ontario driver's license; Class I Water Distribution System Operator License; completed road, sewer and watermain inspection and design courses; and be a member (or eligible to be a member) of OACETT (Certified Engineering Technician, preferably Civil).
Preferred experience in the areas of engineering design and construction, computer software including infrastructure management, modeling, CAD, Microsoft Word and Excel and databases, as well as good verbal and written communication skills.
Compensation will be in accordance with OPSEU Local 123 Collective Agreement. Only those candidates selected for interview will be contacted.
Candidates are invited to submit a resume in confidence clearly marked "Engineering Technologist" to hr@stclairtownship.ca until December 8, 2021.