Director of Public Works
Town of Grand Valley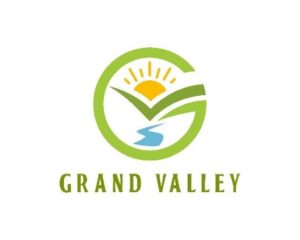 Application Deadline: 2023-06-13
Date Posted: 2023-05-25
Location: Grand Valley, Ontario
Compensation: $91,000 - $150,000
The Town of Grand Valley is seeking a Director of Public Works, reporting to and supporting the Chief Administrative Officer/Clerk-Treasurer.  This is a permanent, full-time position (40 hours/week).
For more information about the Town visit our website at www.townofgrandvalley.ca.
Join Grand Valley!
Our Town is known as "Nature's Playground", where you can enjoy outdoor activities in all four seasons;
Your family will enjoy the assortment of leisure activities such as fishing, hiking on trails, horseback riding;
Easily access and explore our four-season nature trail; and
Live in a community with a vibrant historic downtown filled with niche market shops and restaurants that are steps away from the Grand River.
As our Director of Public Works, you will:
Provide leadership and supervision of direct reports, which includes work planning, scheduling, distribution and follow-up; staff mentoring/coaching and monitoring of working conditions; human resources administration (recruitment/de-hiring, performance reviews).
Assure that assigned areas of responsibility are performed within budget; perform cost control activities; monitor revenues and expenditures in assigned area to assure sound fiscal control; prepare annual budget requests; assure effective and efficient use of budgeted funds, personnel, materials, facilities, and time.
Attend Council and occasional meetings to provide advice, information, and respond to questions regarding road issues.
Monitor the Department's overall performance (transportation, water/wastewater, GIS, storm water, etc.) against the business plan and budget; prepare and submit periodic performance reports with initiation of corrective action as necessary.
Develop, recommend to CAO and Council, and implement short- and long-term plans for the department.
Ensure the highest level of customer service to manage the delivery, operation, and administration of all areas of responsibility including roads, maintenance, etc.
Train, motivate, and evaluate assigned staff, review progress, and direct changes as needed.
Ensure compliance with the Occupational Health and Safety Act, applicable legislation and departmental policies, procedures, practice and operational guidelines; perform safe work practices.
You have:
Minimum 15 years' related experience, both in practical field work roles and in supervisory roles, within the fields of road construction, maintenance, heavy equipment operation, fleet maintenance, surveying, drafting, and design experience.
Minimum 5 years' related experience in municipal management and operations.
Diploma in Civil Engineering and related professional designation is an asset.
Valid DZ Driver's License, in good standing, and a reliable vehicle to use on corporate business.
Strong communication (written, oral, and interpersonal), analytical, report writing, problem solving, presentation, public relations, strategic planning, organizational, project/time management, leadership, and supervisory skills.
Availability for 'on call' response, which requires carrying a cell phone (24/7 operation) as scheduled, and responding to after hours call-in involved with road system on a rotating, shared basis; when available, responding to emergencies that arise requiring oversight; available for overtime hours, when necessary.
To Apply:
We offer a competitive remuneration package, with annual salary range of $105,393.60 to $119,766.40. If you are interested in working at a great town, please submit your resume in confidence via email by June 13th, 2023 to:
Ward & Uptigrove Human Resources Solutions
Attention: Tonya Wilson
E-mail:  hrresults@w-u.on.ca
The Town of Grand Valley is dedicated to maintaining a respectful, fair and equitable work environment, and welcomes submissions from all qualified applicants. Personal information submitted will be used for the purpose of determining suitability for this position only in accordance with The Municipal Freedom of Information and Protection of Privacy Act. We are an equal opportunity employer. Accommodation will be provided in accordance with the Ontario Human Rights Code. This job posting is available in an accessible format, upon request. We thank all persons for applying however only those being considered for an interview will be contacted.