Director of Planning
Township of Seguin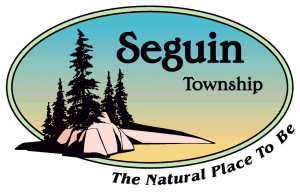 Application Deadline: 2021-07-28
Posting Expiry Date: 2021-07-28
Date Posted: 2021-06-11
Location: Seguin, Ontario
Compensation: To Be Discussed
Seguin Township Employment Opportunity
The Township of Seguin is a thriving municipality located in cottage country, 2 hours north of Toronto along the Highway 400 corridor. Seguin is home to 5,011 permanent residents with a seasonal increase to over 15,000 residents during the summer months. With 186 lakes of all sizes and the pristine beauty and tranquility of our natural environment, the Township of Seguin is truly "The Natural Place to Be".
Reporting to the Chief Administrative Officer, The Director of Planning will be an essential member of the senior management team. You will bring your experience in municipal planning, have proven leadership, negotiating, organizational and public relations skills, as well as superior oral and written communication abilities.
Position Summary:
• Provides professional planning services providing comments and advice to Council, committees, staff and the general public.
• Provides overall leadership to the planning department in accordance with applicable legislation, municipal policies and department priorities and budget parameters.
• Mentors the Senior Planner, Planner and Planning Administrative Assistant.
• Liaison with all levels of government.
• Represent the municipal planning policies and interest at the Ontario Municipal Board (OMB) and other tribunals.
• Provide departmental strategic leadership with the development and implementation of a strategic plan with strategies, goals and objectives.
• Using your knowledge and experience with planning policies, you will provide advice and direction relating to land use planning, development proposals and long term strategic planning issues.
• Coordinates and manages major projects for Planning, CAO and Council.
• Communicates and works with various stakeholders to develop and recommend effective and creative land use strategies that improve the quality of life, while maintaining the natural environment of the Township of Seguin.
• Develops, recommends and implements a departmental budget.
The preferred candidate will have the following training, education and experience:
• Degree in Land Use Planning or Planning related program.
• Minimum seven years relevant municipal land-use planning environment including three years of supervisory and leadership experience, preferably in a public service environment.
• Member of the Canadian Institute of Planners (CIP) and Ontario Professional Planners Institute (OPPI), accompanied by the Registered Professional Planner (RPP) designation.
• Comprehensive knowledge of Ontario Planning Act and its regulations
• Exceptional organizational, communication and problem solving skills.
• Excellent report writing and time management skills.
• Proficient computer skills in MS Office (Word, Excel, PowerPoint), and GIS
• Availability to work outside of regular business hours to attend meetings as necessary.
• Must have a valid G drivers licence
A complete job description is available at www.seguin.ca
Salary $96,456 to $110,486 per year
Please submit your cover letter and resume by 9:00 am. Monday June 28, 2021 to: Christine Dixon, Deputy Treasurer cdixon@seguin.ca
Personal information is collected under the authority of the Municipal Freedom of Information and Protection of Privacy Act for the purposes of candidate selection only.
The Township of Seguin is an equal opportunity employer, committed diversity and accessibility within the workplace. We thank all applicants for their interest and advise that only those selected for an interview will be contacted. If you require accommodation to participate in the recruitment process, please contact our office.