Director of Operations and Facilities
Township of The Archipelago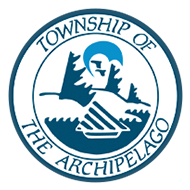 Application Deadline: 2022-07-11
Date Posted: 2022-05-12
Location: Parry Sound, Ontario
Compensation: Competitive
Director of Operations and Facilities
Township of The Archipelago
The Township of the Archipelago, with offices in the Town of Parry Sound, provides services  to mainland communities that are south and north of the Town but primarily to some 2400 seasonal properties located on many of the 30,000 islands offshore in Georgian Bay. Although it's permanent population is just under 1000 the population swells to as much as 10,000 midsummer.
Thus, the Township provides a wide range of services for which this position is responsible including waste collection and  recycling through primarily island-based transfer stations and one mainland landfill, numerous boat launches, a full-service marina, and a variety of seasonal and year-round maintained roads. With responsibility for all municipal facilities, the Director is also responsible for the community centre building and associated facilities in Pointe au Baril, including a small drinking water system. The regular staff complement of approximately 10  more than doubles in summertime . The Township is experiencing significant growth in its permanent population as seasonal residences are renewed and replaced.
Preferred candidates will have credentials in engineering or a related field plus a minimum  of five years of supervisory experience. They will be a member of the senior management team and participate in the development of municipal wide policies covering matters beyond operations and facilities. To submit your application please contact the email address below. The Township has a competitive salary and benefits package having just undertaken a comprehensive market analysis of compensation practices. Relocation assistance may also be considered for the successful candidate. The Township has implemented a COVID vaccination policy for all employees.
The deadline for applications is noon on May 31, 2022. Applications and questions should be submitted to Nigel Bellchamber at bellchamber@sympatico.ca.
We thank all applicants, however, only those individuals selected for an interview will be contacted.  Accommodations will be provided upon request in accordance with the Accessibility for Ontarians with Disabilities Act (AODA).