Director of Corporate Services and Treasurer
Township of Wilmot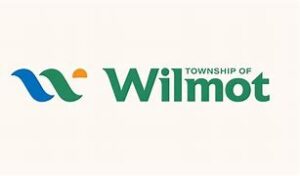 Application Deadline: 2023-12-17
Date Posted: 2023-11-21
Location: Wilmot, Ontario
Compensation: TBD
The Township of Wilmot is a progressive, rural, lower tier municipality in the Region of Waterloo. Our population is 22,000 with an expectation to grow to 28,500 by 2031. We are nestled along the banks of the Nith River and are located just west of Kitchener-Waterloo.
The majority of our residents live in the towns of New Hamburg and Baden and the smaller communities of St. Agatha, Petersburg, Mannheim, New Dundee, Philipsburg, Shingletown, Wilmot Centre, Haysville, Luxemburg, Lisbon, Sunfish Lake and Foxboro Green.
Comprised of rolling farmland, quaint villages and bustling towns, Wilmot Township is a popular destination to live, work, play and invest.
With a combined operational and capital budget of over $47.9M, Wilmot is committed to meeting the needs of residents and our business community by delivering efficient and effective services.
Your Opportunity to Make a Difference
As our new Director of Corporate Services and Treasurer, you are an insightful and proven strategic financial advisor to elected officials with a view to both short and long-term planning and financial sustainability. In addition, you have an ability to lead and support effective operations through the development and management of policies, procedures and programs, while leading the team activity related to finance, information technology, and legislative services.
Reporting to the CAO, the Director of Corporate Services and Treasurer is as an essential member of the Senior Management Team. You will play a key strategic role as a steward of our public funds by ensuring that we have an effective and efficient short and long-term financial strategy and plan in place to deliver our services and support the growth and development needs of our community.
KEY QUALIFICATIONS
Management: Significant demonstrated progressive management experience in municipal government finance including experience working with and advising elected officials.
Finance and Corporate Services: Experience leading a range of functions including budgeting, capital planning, taxation, financial operations, taxation and reporting, information technology, and legislative services.
Strategic and Tactical Orientation: Ability to think and act strategically in a political and community service environment, to build strong and enthusiastic staff teams and external alliances/partnerships, to align departmental programs/services with corporate goals and objectives, and to provide a helpful facilitating client-service approach to operating departments on financial needs/matters affecting them.
People Leadership: Exceptional leadership skills with proven ability to lead, supervise and mentor a team of mangers and staff while working towards a common corporate goal
Problem Solving/ Project Management: Excellent organizational, analytical, research, problem solving and project/time management skills.
Legislation: Thorough working knowledge of all applicable legislation, regulations and government processes related to a municipal finance portfolio.
Technical Acumen: Advanced technical literacy with the Microsoft suite of products, the internet and proficiency in a range of other computer software applications related to finance, payroll and other corporate productivity software.
Communication: Excellent interpersonal, communication and presentation skills.
Education: University degree in Finance, Accounting or Commerce accompanied by a CPA in good standing required. Post-graduate studies in Business/Public/Municipal Administration and Management studies considered an asset.
How to Apply
To explore this opportunity please apply via email by December 8th, 2023 to careers@waterhousesearch.net quoting project WM-DCST. Qualified candidates may be considered in advance of the closing date.
Should you wish to speak to our Executive Recruiter or to receive a detailed position description please contact Amy Oliveira at 416-214-9299 x4, amy@waterhousesearch.net or Jon Stungevicius at 416-214-9299 x1, jon@waterhousesearch.net.