Director Legislative Services
Town of The Blue Mountains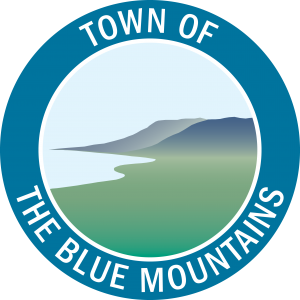 Application Deadline: 2020-01-03
Posting Expiry Date: 2020-01-03
Date Posted: 2019-12-02
Location: Thornbury, Ontario
The Town of The Blue Mountains is a growing and progressive, four-season community with stunning natural features, including the Niagara Escarpment, Beaver Valley and the Georgian Bay shoreline, and the various recreational activities and experiences they afford. We are seeking to fill the new position of Director Legislative Services.
Advantages of The Blue Mountains include excellent quality of life, endless opportunities, the amenities of a complete community and proximity to the Greater Toronto Area, come join us!
Position Overview:
Reporting to the Chief Administrative Officer the Director of Legislative Services is held ultimately accountable for all activities related to the Legislative Services Department, including responsibility for the development and implementation of all Legal Services provided to the Town.
Provide direct management, guidance and direction to the Towns By-law Enforcement Team.
Provide advice and direction on legal matters for all departments to Council, CAO and Directors.
Identify and manage the resolution of legal issues affecting the corporation.
Draft, review and edit legal agreements and contracts for all internal departments and provide advice to Committees where appropriate.
Draft and present by-laws, contracts, policies and protocols of municipal interest.
Proactively monitor and advise on developments related to municipal interests.
Provide oversight and strategic advice to the negotiation of collective agreements, arbitration and mediation matters.
Undertake litigation on the Town's behalf where appropriate.
Oversee and provide input into the retainer of outside legal counsel services as required.
Maintain knowledge and skill at a high level with training and development through courses, workshops and selected reading.
Assess staffing needs and recommend changes to complement and/or major organizational design changes. Will review hiring recommendations and may participate in the recruitment and selection process; approves final hiring decisions.
Provide leadership in developing the goals and required outcomes of collective bargaining, ensuring that productive and positive relationships are maintained.
Council designates the Director of Legislative Services as the "head" of the municipality for the purposes of the Municipal Freedom of Information and Protection of Privacy Act and delegates all powers and duties granted or vested in the head to the Director of Legislative Services. Receives evaluates and processes requests, through to and including communication with the Information and Privacy Commissioner's Office on appeal.
Is the head of and coordinates all requests for Freedom of Information (FOI) for the Municipality.
Required Knowledge, Skills, and Experience:
A law degree (LL.B.) or Juris Doctor (J.D.) from an accredited post-secondary institution as well as membership in good standing with the Law Society of Ontario.
Experience working in a municipal environment governed by legislation and legislative rules or experience supporting a municipality for legal matters.
Experience and understanding processes relating to the Integrity Commissioner and Ombudsman within the municipal context.
Knowledge of the Provincial Offences Act, Municipal Act, Planning Act, Drainage Act, Employment Standards Act, Human Rights Code, MFIPPA, and associate statutes and rules.
Specific experience in municipal law and real estate law required with some experience in litigation and/or planning and development law, as well as drafting, negotiating and advising on various types of contracts.
Experience with court procedures in Ontario Courts and Tribunals, and knowledge of law enforcement procedures.
Information for Interested Candidates:
A detailed job description and instructions on how to apply are available on the Town's website, www.thebluemountains.ca under Town Hall – Employment Opportunities.
The submission deadline for applications is 4:30 p.m. on Friday, January 3rd, 2020.
35 Hour Work Week
Hourly Salary Range: $117,644.11 – $137,622.38 (2019 Rate): Full Time – 1 Position Available
In accordance with the Ontario Human Rights Code and the Accessibility for Ontarians with Disabilities Act (AODA) please advise the Human Resources Department to ensure your accessibility needs are accommodated throughout this process. Personal information provided by the applicants is collected under the authority of the Municipal Act, 2001 and will be used for the purpose of candidate selection.
We thank all candidates for their interest; however only those selected for an interview will be contacted.