Director, Information Systems
City of North Bay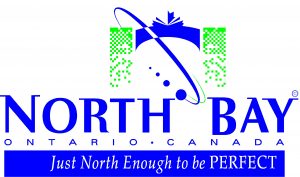 Application Deadline: 2021-10-23
Posting Expiry Date: 2021-10-23
Date Posted: 2021-08-24
Location: North Bay, Ontario
Compensation: $129,750 - $162,203
 North Bay is a diverse community that offers a perfect blend of opportunity and easy living.  Servicing a regional catchment area of 112,000 people, this progressive city of 51,553 residents is nestled between Lake Nipissing and Trout Lake, and is conveniently located just three and a half hours from major Ontario centers such as Toronto and Ottawa.
The Corporation of The City of North Bay is accepting applications for the position of Director, Information Systems.  As an integral member of the Senior Management Team, we are seeking a dynamic, highly motivated and accomplished strategic leader to provide leadership and strategic direction to the Information Systems team regarding, services, policy, standards, programming and procurement for all information, communications, and technology requirements for City departments and associated service partners where applicable.
Key Responsibilities
Provide leadership in support of corporate strategic priorities
Provide information and communication technology direction Corporately and for related service partners
Leading a team of 12 people, direct and manage planning and implementation of all information and communications technology
Provide direction and overall coordination of all I.S. activities Corporately and for service partners
Preparation of Corporate I.S. capital and operating budgets
Liaise with service partners and industry contacts 
The successful candidate will possess the following key qualifications:
University degree in Computer Science or acceptable equivalent combination of education and experience
5 – 7 years' experience in progressively responsible Information Systems positions
Demonstrated experience in strategic planning and implementation of IS plans
Demonstrated experience with business and systems process analysis
Demonstrated ability to build cooperative, collaborative working relationships
Demonstrated excellence in professionalism; judgement; confidentiality; tact and discretion
Strong knowledge of the current and emerging technology
Excellent verbal/written communication and interpersonal skills
The annual salary range for this non-union position is $129,750 – $162,203. We offer a comprehensive benefit package and are an Ontario Municipal Employees Retirement System (OMERS) employer.
Qualified individuals interested in being considered for this position are requested to submit, in confidence, a resume and covering letter clearly demonstrating how they meet the requirements and qualifications of the position, no later than 4:30 p.m., Friday, September 24, 2021 via email to: staffing@northbay.ca.
While we appreciate the interest of all applicants, only those selected for an interview will be contacted.
Accommodation will be provided in all parts of the hiring process as required under the City of North Bay's Accessibility Policy.  We encourage applicants to make their needs known to Human Resources in advance.
An Equal Opportunity Employer