Communication Specialist
The Town of Gravenhurst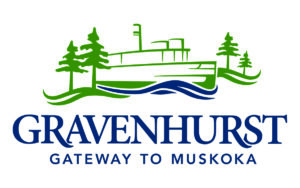 Application Deadline: 2023-02-06
Date Posted: 2023-01-24
Location: Gravenhurst, Ontario
Compensation: $59,987 to $67,795
Full-time unionized position (35 hours/wk.)
Annual Salary Range: $59,987 to $67,795
Job Re-posted Internally/Externally: January 24, 2023  Closes: February 6, 2023
Known as the "Gateway to Muskoka", the Town of Gravenhurst is a progressive growing urban and rural municipality located in the District Municipality of Muskoka, home to approximately 13,500 permanent year-round residents and a seasonal population of equal size. Gravenhurst offers both permanent and seasonal residents opportunities in recreation, leisure, tourism, culinary, culture, heritage, arts, sights, sounds, and attractions which makes it a great place to live, work, and play!
Reporting to the Director of Legislative Services, the Communication Specialist assists in the development, implementation, and maintenance of the Town's Corporate Communications Strategy. The position supports the Town's corporate priorities and business objectives through collaboration with key stakeholders (internal and external) to distribute corporate messaging and community engagement. Key functions include coordinating and implementing strategies relating to community engagement and outreach for the purpose of communications, media relations including acting as initial spokesperson for the media; managing and coordinating timely responses to media inquiries on all mediums to ensure a consistent approach to all aspects of communications; providing communications expertise and support to Town staff, Departments and Council on a wide range of initiatives and programs.
Please note, this is not a remote work position.  However, we do have an alternative work arrangement policy in place.  To request a copy, please send an email to the email address listed below.
To view the complete job description (under review) including the summary of desired qualifications, please visit our website:
Interested applicants should submit their cover letter and resume, to the attention of Human Resources, no later than 4:30 p.m. on Monday, February 6, 2023 to:
Corporation of the Town of Gravenhurst
3-5 Pineridge Gate,
Gravenhurst, ON
P1P1Z3
(705) 687-7016 (FAX)
humanresources@gravenhurst.ca
We thank all those who apply however only those selected for an interview will be contacted.
The Town of Gravenhurst is an inclusive employer. Accommodation is available under the Ontario Human Rights Code.