CAO/Clerk
Municipality of Central Elgin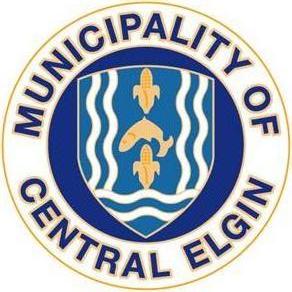 Application Deadline: 2020-10-23
Posting Expiry Date: 2020-10-23
Date Posted: 2020-09-30
Location: St. Thomas, Ontario
Compensation: Under review
The Municipality of Central Elgin is a progressive, growing urban and rural municipality located on the north shore of Lake Erie in the heart of southwestern Ontario adjacent to London and St.Thomas. The Municipality is home to 13,000 people. A prosperous municipality that blends the diversity of a rural agricultural community with an extensive urban environment that is rich in history and tourism, the Municipality of Central Elgin prides itself on being progressive in the way everyday business is carried out.
Central Elgin's Council is seeking a progressive, eager, and self-motivated individual to lead the Central Elgin team and take on the responsibilities of the Chief Administrative Officer/Clerk.
Your general responsibilities will include: 
The CAO/Clerk reports directly to Council and is the senior administrator for the Municipality.
Managing the policy advice that is prepared by the Directors, external agencies and consultants to ensure that Council is presented with clear, comprehensive and unbiased information and alternatives on which to make reasoned policy decisions.
Working directly with a team of four Directors you will provide leadership and guidance in the preparation of budgets and will be responsible for the general administration of the budgets through the Director of Finance/Treasurer.
In collaboration with the senior management team you will promote and facilitate on-going strategic thinking and planning.
You have the following qualifications:
Five years related job experience in a senior management role, with direct reports, preferable in a Municipal setting.
Minimum of a Bachelor's degree from a recognized university in a relevant field or equivalent education.
Proven management and leadership skills with the ability to motivate, influence and work collaboratively with union and non-union employees.
Possess superior oral and written communication and interpersonal "people" skills;
You value:
Collaboration and collegiality;
Integrity in actions, decisions and relationships; and
Commitment to excellent customer service through innovation and continuous improvement.
The Salary for this position is currently under review. In addition, the Municipality of Central Elgin offers a full employee benefits program and OMERS retirement plan.
Further details will be discussed in a personal interview.
If you feel that these qualifications combined with a desire to work with a great team of professionals is a fit for you, please apply on line https://careers.centralelgin.org/job/search/ 
Applications must be received not later than: 4:30 pm October 23, 2020.
The Municipality of Central Elgin is an equal opportunity employer. The Municipality of Central Elgin will attempt to provide reasonable accommodation for known disability for an applicant or employee if requested.
Personal information is collected pursuant to the Municipal Freedom of Information and Protection of Privacy Act and will be used only to evaluate the suitability of applicants for employment.  Questions respecting the collection of information should be directed to the CAO/Clerk of The Corporation of the Municipality of Central Elgin.