Assistant City Solicitor/City Prosecutor
City of North Bay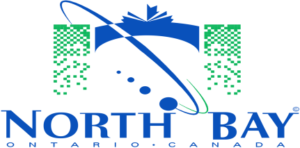 Application Deadline: 2022-02-13
Date Posted: 2022-01-14
Location: North Bay, Ontario
Compensation: $110,378 - $137,986
ASSISTANT CITY SOLICITOR/CITY PROSECUTOR
North Bay is a diverse community that offers a perfect blend of opportunity and easy living.  Servicing a regional catchment area of 112,000 people, this progressive city of 51,553 residents is nestled between Lake Nipissing and Trout Lake, and is conveniently located just three and a half hours from major Ontario centers such as Toronto and Ottawa.
The Corporation of The City of North Bay is accepting applications for the position of Assistant City Solicitor/City Prosecutor.
Under the supervision of the City Solicitor, the Assistant City Solicitor/City Prosecutor is responsible for prosecution of offences under the Provisions Offences Act, in accordance with the Memorandum of Understanding between Her Majesty the Queen in Right of Ontario as represented as the Attorney General and The Corporation of the City of North, as may be amended from time to time.
Key Responsibilities:
Prosecution of offences under the Provincial Offences Act in accordance with the Memorandum of Understanding between Her Majesty the Queen in Right of Ontario as represented as the Attorney General and The Corporation of the City of North Bay, as may be amended from time to time, and all offences under municipal by-laws;
Provides direct supervision of the prosecutorial unit staff;
Provides advice and policy development in a broad range of municipal operations, including building, fire prevention enforcement of statutes and by-laws; reviews and assists in the drafting of municipal by-laws; represents the City in Small Claims Court;
Provides advice to Ontario Provincial Police, North Bay Police Service and Anishinabek Police Service in relation to enforcement of provincial statutes and in relation to enforcement of municipal by-laws;
Attends courts, tribunals and committees on a variety of matters;
Provides sound legal and procedural advice to the City Solicitor and City staff pertaining to a variety of municipal legal matters; draft legal documents, agreements; complete land transactions; and provide legal service to the City's local boards, agencies, commissions and related entities;
Assumes the responsibilities of the City Solicitor in the City Solicitor's absence; and
Occasional travel within Ontario may be required from time to time.
The successful candidate will possess the following requirements:
Bachelor of Law (LL.B.) or Juris Doctor (J.D.) degree from a recognized university.
Be a member in good standing with the Law Society of Ontario;
Have a minimum of six (6) years' related law experience, including experience in criminal and/or provincial offences and municipal law or a related field (i.e., corporate commercial law, real estate law, employment law);
A commitment to providing a high level of public service;
Outstanding interpersonal skills, and the ability to courteously and effectively  communicate with all levels of staff, government, agencies, boards, commissions, the general public and other stakeholders;
Advanced critical and strategic thinking skills with demonstrated ability to provide sound advice and direction to members of Council, staff, external agencies, and other interested parties;
Excellent administrative, research, analytical, writing, legal drafting, presentation and communication skills;
Be creative, with advanced conflict resolution, problem solving and negotiation skills;
Superior organizational skills with the ability to work independently under tight timelines, and be able to quickly pivot to shifting priorities;
Valid Class G Driver's license.
The annual salary range for this non-union position is $110,378 – $137,986. We offer a comprehensive benefit package and are an Ontario Municipal Employees Retirement System (OMERS) employer.
All City of North Bay employees are required to be fully vaccinated as a condition of employment in accordance with the City's COVID-19 Vaccination Policy. The City will comply with its human rights obligations, make exceptions for bona fide medical or religious reasons, and accommodate employees legally entitled to accommodation.
Qualified individuals interested in being considered for this position are requested to submit a resume and covering letter in one PDF document, in confidence, no later than 11:59 p.m., Sunday, February 13, 2022 via email to:  staffing@northbay.ca.
While we appreciate the interest of all applicants, only those selected for an interview will be contacted.
Accommodation will be provided in all parts of the hiring process as required under the City of North Bay's Accessibility Policy.  We encourage applicants to make their needs known to Human Resources in advance.
An Equal Opportunity Employer