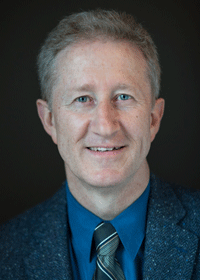 Wayne J. Caldwell, Ph.D., RPP, MCIP
Wayne Caldwell is Director of the School of Environmental Design and Rural Development and a Professor in Rural Planning and Development at the University of Guelph. He also has a career long affiliation with the County of Huron.
His primary focus is related to the planning and management of change in rural and agricultural communities. He is an active researcher in the area of farmland preservation, rural conflict resolution, community engagement and facilitation and community based approaches to economic and environmental issues.
Caldwell is a founding member and past Chair of the Ontario Rural Council. He is also a founding member of the Huron Stewardship Council, and the Lake Huron Centre for Coastal Conservation. He was appointed by the Ontario Government to Chair the Provinces Nutrient Management Advisory Committee and he served as President of the Ontario Professional Planners Institute from 2007-2009 and as President of the Association of Canadian University Planning Programs from 2010-2012.
In the BookShop: