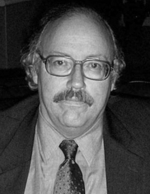 Gregory J. Levine is a barrister and solicitor, practising law in Ontario. He is a member of the Law Societies of British Columbia and Upper Canada, with an LL.B. from the University of Toronto, as well as a Ph.D. in cultural geography from Queen's University in Kingston. He is also a member of the Canadian Academy of Independent Scholars based in Vancouver.
Greg has taught courses on Governmental Ethics Law in the Faculty of Law at the University of British Columbia and in the Political Science Department at the University of Western Ontario. He has also co-presented a course on equity and ethics at King's University College in London, Ontario.
The author of  The Law of Government Ethics: Federal, Ontario 
and British Columbia, Greg has written and published papers in the access, privacy and administrative justice areas, has made submissions to provincial and municipal governments on ethics matters, and has given lectures and speeches on a variety of topics within the broad area of governmental ethics law.
In the BookShop: