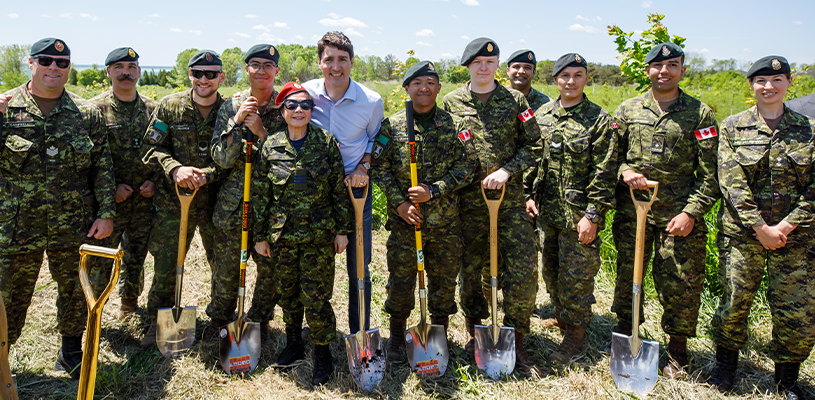 Uniformed members of the Canadian Army, 4th Division, join Prime Minister Justin Trudeau for the planting of a ceremonial tree at an event in June 2019 as part of the official announcement of a $3 million commitment from Veterans Affairs Canada to support the Highway of Heroes Tree Campaign.
Published in March 2020 - Page 7
What do you think of when you hear the word "highway"?
A ribbon of asphalt that provides a smooth, quick, and relatively safe means of travel from place to place? A connection for communities that provides a means for trucks to deliver goods to local commerce and for kids to get to local schools?
But what if driving down a highway was more, much more than that? What if it inspired you and caused you
ALL MUNICIPAL. ALL ACCESS.
All content
Digital or Print Magazines (12 annually)
Post Jobs
Post RFPs
Post Events
100 Years of Research
When it's time to turn a new page, trust Municipal World to up your game
with innovative trends, emerging issues, important stories while
highlighting game-changing people in the Canadian municipal sector.