Back to all Articles
The art of showing up
More than ever, our communities need wholehearted public servants to bring their best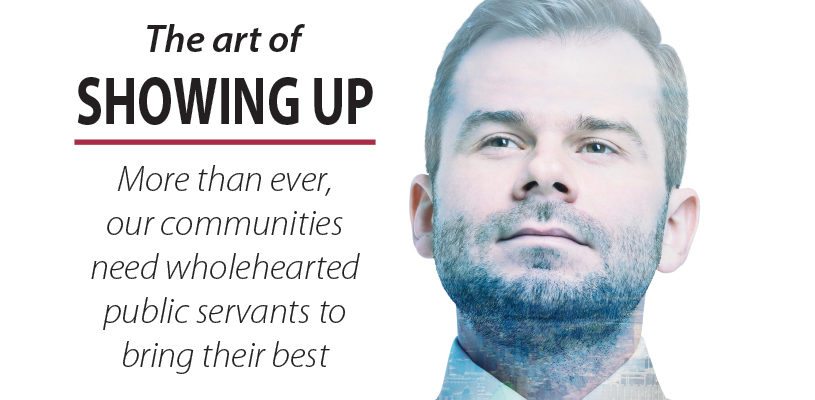 Published in October 2015 - Page 5
I have a habit of repeatedly returning to the things that hit me most powerfully or that touched me at a particularly impressionable time in my life; I return to books, poems, articles, movies, songs, and places, and each retread reveals something new, while also re-grounding me in whatever good vibration resonated with me the first time.
Brené Brown's now exceptionally popular book The Gifts of Imperfection has become one of those things that I
ALL MUNICIPAL. ALL ACCESS.
All content
Digital or Print Magazines (12 annually)
Post Jobs
Post RFPs
Post Events
100 Years of Research
When it's time to turn a new page, trust Municipal World to up your game
with innovative trends, emerging issues, important stories while
highlighting game-changing people in the Canadian municipal sector.