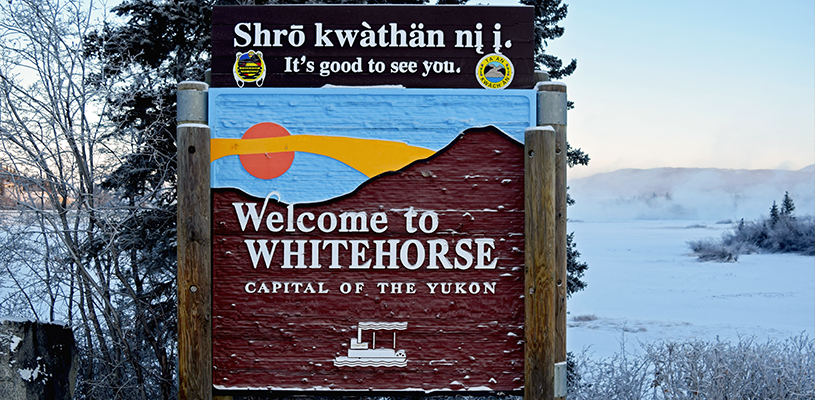 Published in August 2019 - Page 25
You've all seen the welcome signs at the borders of a municipality sporting a catchy slogan or the image of a picturesque sun setting over a calm lake. Some towns have taken it one step further. In Beaverlodge, Alberta, for example, a 15-foot-high beaver sculpture weighing 3,000 pounds welcomes commuters to the small community.
But, whether you're driving into downtown Whitehorse from the north or the south, you'll be greeted into the Yukon's capital in
ALL MUNICIPAL. ALL ACCESS.
All content
Digital or Print Magazines (12 annually)
Post Jobs
Post RFPs
Post Events
100 Years of Research
When it's time to turn a new page, trust Municipal World to up your game
with innovative trends, emerging issues, important stories while
highlighting game-changing people in the Canadian municipal sector.