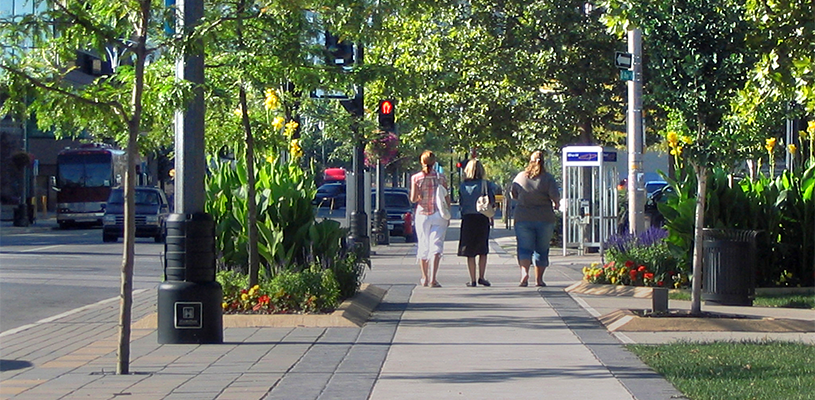 Designing safer streets: Pedestrian walkway clear zone separated from cyclists and vehicles. Photo: City of Hamilton
Published in May 2022 - Page 9
Vision Zero was launched in Sweden in 1997 to achieve a highway system with no fatalities or serious injuries. Since then, many municipalities around the world have followed Sweden's direction. This year, municipal elections across Canada will provide an opportunity to look at ways that campaigns can encourage candidates to examine broader issues. Road safety should be a key issue.
The Ontario-based Share the Road Cycling Coalition created The Bicycle Friendly Communities (BFC) Award Program
ALL MUNICIPAL. ALL ACCESS.
All content
Digital or Print Magazines (12 annually)
Post Jobs
Post RFPs
Post Events
100 Years of Research
When it's time to turn a new page, trust Municipal World to up your game
with innovative trends, emerging issues, important stories while
highlighting game-changing people in the Canadian municipal sector.