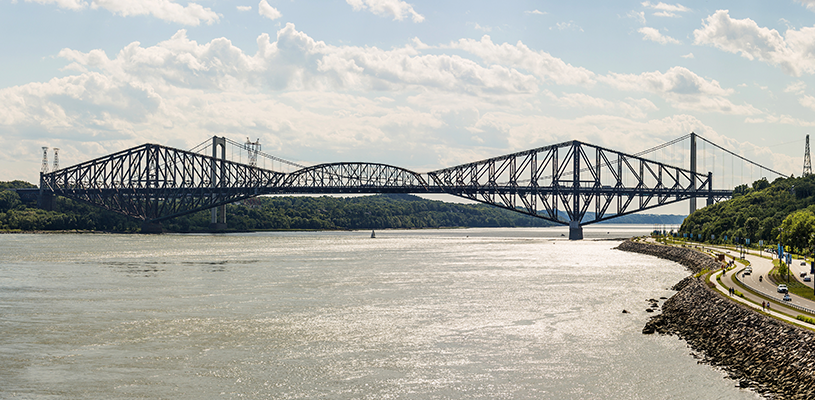 As one of the greatest feats of civil engineering in Canada, the Québec Bridge is a testament to the innovation and hard work of Canadians. The over 100-year-old bridge not only connects communities and businesses on both sides of the St. Lawrence River, but is also a national historic site and a source of pride for Quebeckers. In August 2019, the federal government announced it is prepared to acquire the bridge to complete its restoration in a timely manner, and appointed a special negotiator to consult and recommend options.
Published in February 2020 - Page 9
Citizens care about heritage places, and public reaction to proposed changes can be intense. Officers' Square in Fredericton and the Chateau Laurier in Ottawa – both National Historic Sites – are two recent examples where petitions protesting the proposed changes garnered thousands of signatures, and where public opposition to projects was mobilized and amplified using social media.
While it is very positive to see strong citizen engagement in protecting the future of places that matter,
ALL MUNICIPAL. ALL ACCESS.
All content
Digital or Print Magazines (12 annually)
Post Jobs
Post RFPs
Post Events
100 Years of Research
When it's time to turn a new page, trust Municipal World to up your game
with innovative trends, emerging issues, important stories while
highlighting game-changing people in the Canadian municipal sector.