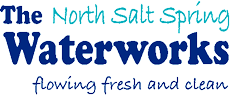 Organization: North Salt Spring Waterworks District
Location: Salt Spring Island, British Columbia, Canada
Deadline: December 31, 2019
Request for Proposals RFP # 009
North Salt Spring Waterworks District is seeking proposals from qualified consultants to provide services as outlined in this RFP.
Issue Date: November 25, 2019
Send completed response as a PDF file to:
Ron Stepaniuk, District Manager
Email: ronstep@nsswaterworks.ca
Telephone: 250-537-9902 Fax: 250-537-1956
Closing Date: December 31, 2019
Closing Time: 5:00 p.m. PT
Proposals received after closing time will not be accepted
North Salt Spring Waterworks District reserves the right to cancel the RFP at any time before or after the closing date and time has passed. In addition, the lowest priced, or any, proposal will not necessarily be chosen.
Visit Website