Manager, Planning
District of Muskoka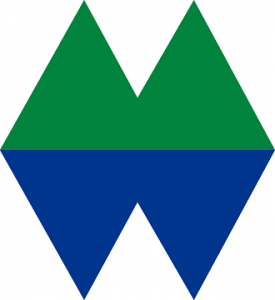 Application Deadline: 2019-12-18
Posting Expiry Date: 2019-12-18
Date Posted: 2019-12-02
Location: Bracebridge, Ontario
Compensation: $ 80,720 - $ 95,038
The District of Muskoka is seeking an engaging and motivated individual to join our Planning team on a permanent full- time basis as Manager, Planning.
Reporting to the Director, Planning, the Manager, Planning will be responsible for oversight of either the Planning Policy portfolio or the Development Application portfolio, however, is expected to be knowledgeable in, and able to work within, both sides of the business.
The Manager's responsibilities include, but will not be limited to:
Providing advice to the District of Muskoka and Area Councils, Committees, senior management, other groups or the public with respect to planning, related legislation, policy documents or implementation instruments, as required.
Policy Functions:

Design and manage planning projects and Official Plan policy development.
Manage or participate in the development and delivery of corporate projects, which may be undertaken with Area Municipalities, the Province, non-government organizations or community groups.
Research, develop and maintain a wide range of demographic and statistical data or other information to support planning or corporate projects.

Development Functions:

Manage development review and approvals functions and lead complex or controversial applications.
Manage and/or deliver planning services for Area Municipalities.

Represent the District o in a variety of settings and participate in inter-municipal, corporate teams and work groups.
Provide evidence before quasi-judicial or judicial tribunals as required.
Respond to Provincial initiatives.
What you will bring to us
As an innovative and strategic thinker, you will have the proven ability to lead teams and projects, make independent decisions, take initiative and work with multi-disciplinary teams within a political arena. Your strong communication, facilitation, organizational, analytical and interpersonal skills, coupled with thorough technical skills including; understanding of legislation, policy and implementation techniques will serve you well in this role.
You will hold an accredited honours degree in Urban and Regional Planning, Environmental Studies, Geography or related field with emphasis on urban, rural or environmental studies. Preference will be given to individuals who hold their Registered Professional Planner designation. You will have over five (5) years' of progressively responsible experience that includes municipal experience and previous team supervisory or management experience would be considered an asset.
What We Offer
The District offers a competitive salary package, including a comprehensive health and dental benefits plan, and enrollment in the OMERS (Ontario Municipal Employees Retirement System) pension plan.  We foster a professional, friendly and supportive team atmosphere and continuously strive to provide a working environment where the best people want to work.  We have a strong focus on health & wellness, as well as community involvement – the people who work at the District are passionate about the community that they live in!  The District is committed to creating and promoting diversity, accessibility and inclusion in the workplace.
The Annualized Salary range for this management position is:     $ 80,720 – $ 95,038
How to Apply
If you have the necessary skills, experience and qualifications, please review the "How to Apply" instructions on our website before submitting your application: https://www.muskoka.on.ca/en/district-government/Career-Opportunities.aspx
Once you have reviewed the instructions, please click on the "Apply Now" link, next to the posting, to submit your application in the specified format.  If an "Apply Now" link does not exist, we are no longer accepting applications to the posting.
Please note we anticipate that interviews will take place in January 2020 due to the holidays and office closures.
POSTING CLOSING DATE:       Wednesday, December 18, 2019 @ 12:00 NOON