Human Resources Business Partner
City of Cranbrook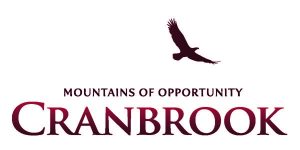 Application Deadline: 2021-10-21
Posting Expiry Date: 2021-10-21
Date Posted: 2021-09-21
Location: Cranbrook, British Columbia
The City of Cranbrook has an exciting opportunity for an experienced and passionate Human Resource Business Partner.
Located in the southeast corner of British Columbia amongst the majestic Rockies and Purcell mountains, in close proximity to Alberta and the Canada/USA border, the City of Cranbrook offers an inviting and welcoming lifestyle in a fast-growing place in which to live, work and play. With a population of approximately 20,000, Cranbrook is the largest community in the East Kootenay with a trading base of approximately 70,000. Cranbrook.
Job Summary:
Reporting to the Director of Human Resources, the HR Business Partner will provide support to all City departments on various HR issues including; employee relations, performance management, benefits management, facilitating internal training, interpretation and implementation of the City's collective agreement, policies and procedures, coaching leaders on progressive discipline and any other areas where HR is called to serve.
Duties and Responsibilities:
The key responsibilities for this job are as follows:
• Act as a first point of contact to support employees' success on issues related, but not limited to: onboarding, performance reviews, workplace investigations, attendance management, disciplinary actions, training and staff development
• Lead dispute resolution meetings including attending to grievances at step 1 and 2 of our Collective agreements.
• Provide support and coaching to managers in various employee related issues
• Manage company-wide performance management process, including Performance Improvement Plans and corrective actions.
• Review and develop HR policies and procedures to support on-going operational needs for the City.
• Ensure compliance with HR City policies, procedures and Collective agreements
• Facilitate internal training and employee development programs for City employees.
• Partner with department leadership in identifying opportunities for improving HR service delivery on -going basis.
• Be a committed servant leader in researching and staying abreast with best practice in Human Resources practices.
Education and/or Experience:
• Social Sciences degree or diploma in Human Resources. A CPHR designation will be highly desired.
• 5+ years related experience and/or training; or equivalent combination of education and experience.
• Requires strong background in employment relations in a unionized environment setting.
• Experience in Workplace investigation and excellent understanding of employment law.
• Leading dispute resolution meetings and critical conversations.
This advertisement will remain open until suitable candidates are found.
If you are interested in this opportunity, please submit your application and cover letter addressed to:
Human Resources
City of Cranbrook
40 – 10th Avenue South, Cranbrook, BC V1C 2M8
E-mail: executive.search@cranbrook.ca (Submissions in Word or .pdf format only)
We wish to express our appreciation to all applicants for their interest and effort in applying for this position. However, only candidates selected for an interview will be contacted.