Director of Financial Services/Treasurer
Township of Georgian Bay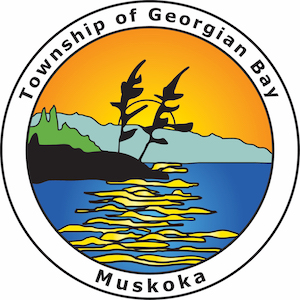 Application Deadline: 2019-10-25
Posting Expiry Date: 2019-10-25
Date Posted: 2019-10-09
Location: Port Severn, Ontario
Compensation: $91,000 - $150,000
Situated on the eastern shores of the Georgian Bay, the Township covers 992 square kilometers of breathtaking landscapes and pristine waters. The communities of Honey Harbour, Port Severn and MacTier are nestled within large areas of publicly owned lands, forests and parks. With close proximity of the Township to the urban population of Ontario, only 30 minutes from Barrie and Orillia, the breath-taking natural setting and the integrity and strength of the community make the Township of Georgian Bay a unique place to work and live.
As a member of the Senior Management team, the Director of Financial Services/Treasurer will contribute to the strategic vision of the municipality through effective leadership and management of the Township's Finance and Information Technology Services.
Reporting to the Chief Administrative Officer and working with Council and Staff your primary responsibilities will be to effectively fulfill the statutory duties of the Treasurer as set out in the Municipal Act. Duties include preparation of the Annual Budget, overseeing the annual audit, cash flow management, risk management, insurance oversight, long term financial planning, payroll functions, and active supervision of day-to-day Finance and Information Technology department operations.
As part of the Strategic Plan, you will take a leadership role in meeting the following strategic objectives:
Develop a Long Term Financial Plan that links all departmental financial plans
Increase efficiencies and productivity achieved through improved auditing of operational budgets as part of the annual business planning and budgetary approval process
Supports implementation & maintenance of the Asset Management Plan and leads the asset management steering committee
The successful candidate will possess the following qualifications:
Honours Bachelor Degree in Business Administration, Accounting or a related field
Holds a professional accounting designation (CPA)
7 years of related progressive leadership experience, preferably in the Municipal sector
Sound knowledge of GAAP principles, the Municipal Act and any other associated legislation
Excellent oral and written communication skills
Exceptional financial management skills with experience preparing and monitoring Municipal budgets
Demonstrated and effective leadership skills
Excellent problem solving and negotiation skills
Our Township offers a competitive salary range of $93,101.27 – 119,687.38 (salary to commensurate with experience) plus a competitive benefit package and pension. Interested individuals should forward their resume and cover letter no later than 12:00 p.m. on October 25, 2019 to the attention of Human Resources Email: jobs@gbtownship.ca
The Township is an equal opportunity employer which values diversity in the workplace. Please inform us if you require any accommodations to ensure that you can participate fully and equally during the recruitment and selection process.
We thank all applicants for their interest in the Township of Georgian Bay; however, only those selected for an interview will be contacted. In accordance with the Municipal Freedom of Information and Privacy Protection Act, all information collected under the authority of the Municipal Act, 2001, will be used only during the selection process for the subject of posting.