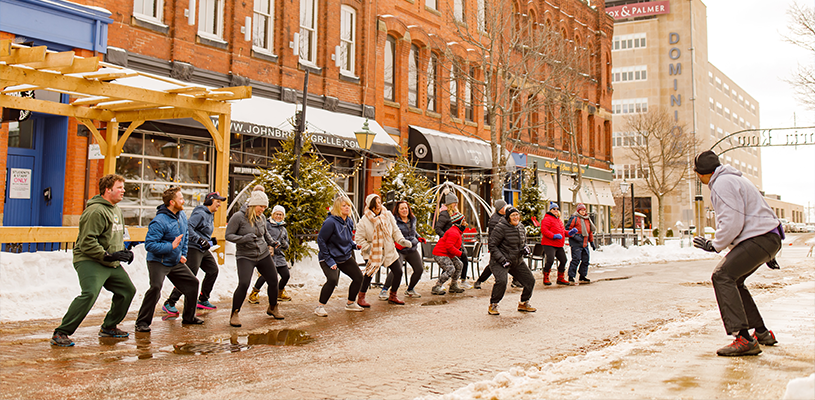 Ice City Festival encourages crowd participation: Walking trails and the waterfront boardwalk are maintained for use during the winter months. Free outdoor snow yoga, locally referred to as Snoga, is offered every Saturday from early January through mid-March. Photo: Discover Charlottetown and Jenna Rachelle Photography
Published in February 2022 - Page 13
The City of Charlottetown is the proud recipient of the 2021 Communities in Bloom WinterLife Award. The WinterLife Award is an outstanding achievement award sponsored by Municipal World. It recognizes outstanding achievements in community engagement – both indoors and outdoors – during the winter season.
The capital city of Prince Edward island, Charlottetown has put considerable effort into positioning itself as the island's year-round visitor destination. It has developed an impressive calendar of winter activities
ALL MUNICIPAL. ALL ACCESS.
All content
Digital or Print Magazines (12 annually)
Post Jobs
Post RFPs
Post Events
100 Years of Research
When it's time to turn a new page, trust Municipal World to up your game
with innovative trends, emerging issues, important stories while
highlighting game-changing people in the Canadian municipal sector.